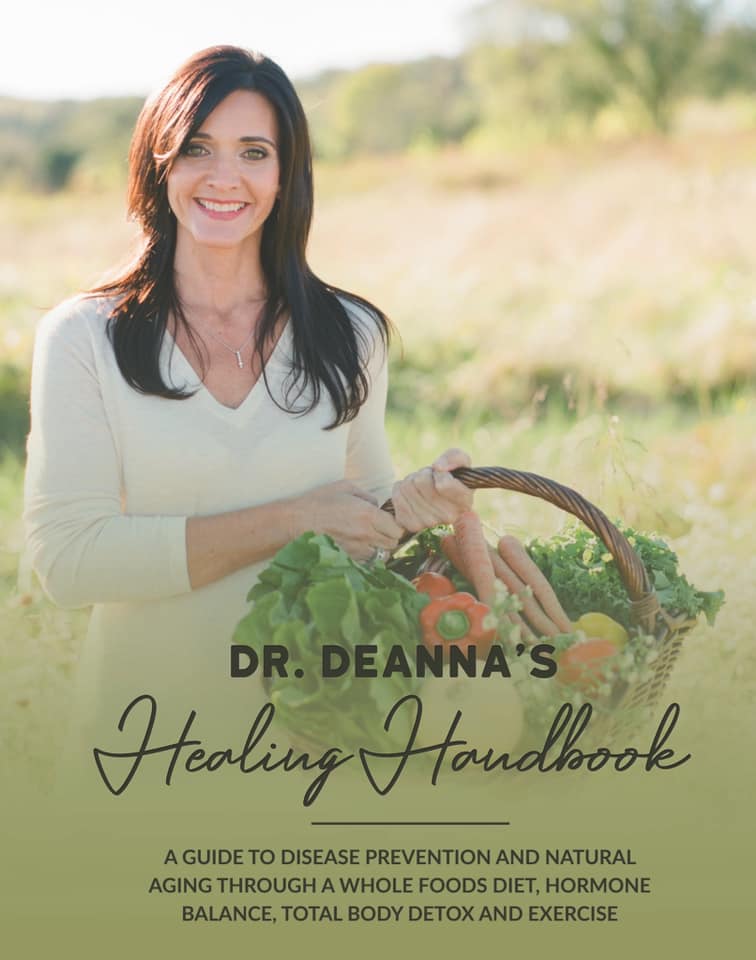 Introducing Dr. Deanna's Healing Handbook
Do you need a blueprint for health?
Dr. Deanna Holdren and Dr. Linda Jeffrey are excited to present this updated edition of the Healing Handbook. Through this book you will learn how to establish a good daily routine to restore yourself, stop accelerated aging, and enable your body to naturally prevent disease. Your health is largely up to you! Now is the time to read this book and get to work!
The research in the past five years has been explosive, and we are excited to share the latest and best practices with you. The Healing Handbook covers
Brain health;
Men's health;
An expanded section on metabolic syndrome;
How to avoid chronic illness, like heart disease, diabetes, and neurological decline;
The connection between the gut, brain, and skin;
And more!
Learn more: PREVIEW the book or BUY NOW!
Have a Question? Ask Dr. Deanna!
Ask Dr. Deanna: The Podcast
Each week, Dr. Deanna invites you into the fascinating and important world of health & wellness through her new podcast, "Ask Dr. Deanna."  With cutting-edge research and expert guests, Dr. Deanna presents the principles of health to help apply them for a healthy and vital life.